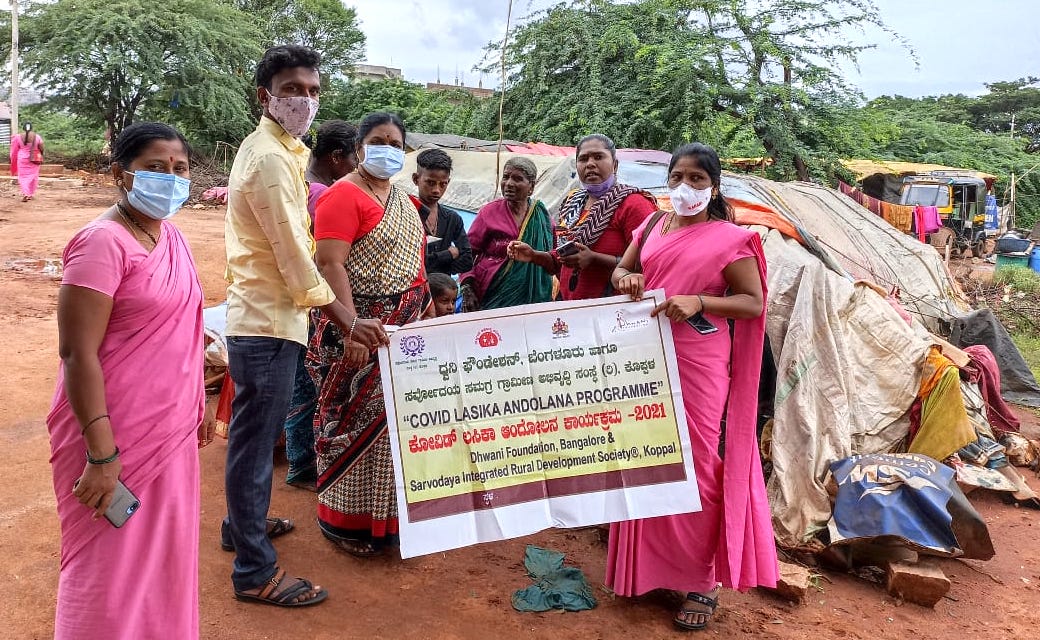 COVID vaccination drive reaching remote corners of Karnataka
After the second wave of COVID-19, the urgency to vaccinate crores of people increased manifold. We at Dhwani Foundation understood it was important for civil society and the government to work together to reach the communities to ensure each and every person in rural areas.
Dhwani Foundation has taken up the COVID Lasika Andolana (CoLA) – COVID vaccination drive programme in five districts of Karnataka — Bidar, Koppal, Vijayapura, Mysuru and Shivamogga. This programme is implemented in partnership with the following lead NGOs – Institute for Rural Development (IRD), Vijayapura, Green Dot Trust, Mysuru, Sarvodaya Integrated Rural Development Society (SIRDS), Koppal, Chaitanya Rural Development Society (CRDS), Shivamogga and PRAWARDA, Bidar.
The IEC campaign
The lead NGOs have been raising awareness through public announcements (through loudspeakers fitted on autos), statements from respected local personalities, public messaging through posters, banners and hoardings, distributing brochures and "I am vaccinated" stickers, as well as door to door visits to convince all eligible people to get the jab.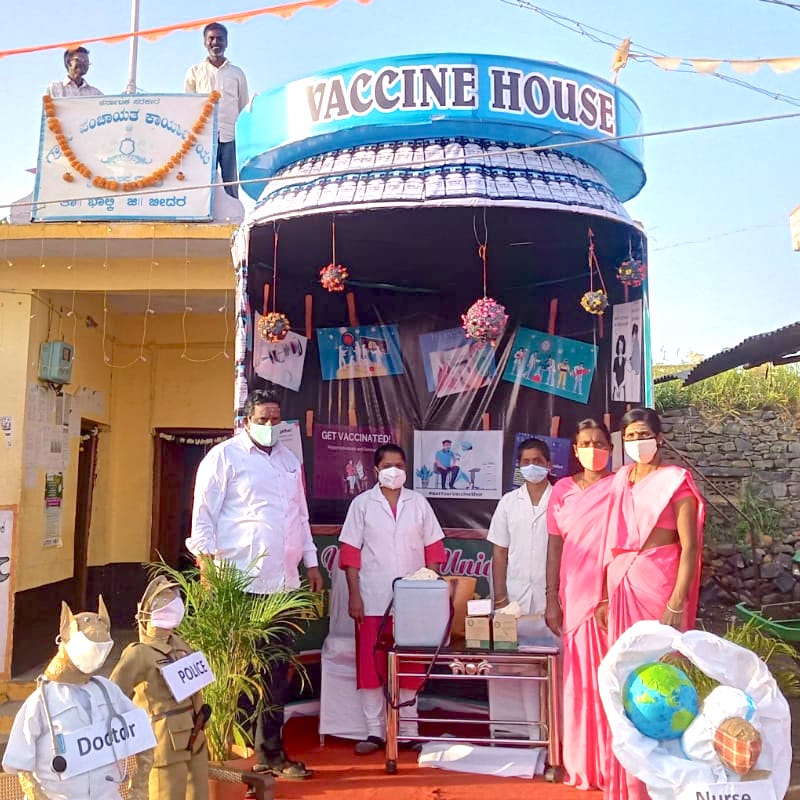 The team members regularly visited and followed up to activate the local Gram Panchayat Task Forces and Asha workers. They ensured regular meetings with Tahsildars and Health officers to synchronise and track progress. They are acting in coordination with the district-level COVID Vaccination war room, to mobilise people for the vaccination camps where the coverage is low. There is also a special focus on remote and border villages.
Collaboration is key
On-ground fieldwork has brought us many insights. Initially, there was suspicion, scepticism, and misconceptions from the community. Some felt there is no use in getting vaccinated or there would be severe side effects. Some were worried about time and earnings loss due if they had to take a day or two off.
NGO teams have been able to understand the apprehensions of the community and found ways to alleviate them. Statements from community leaders like Gangavathi Pranesh, and Shri Gavi Matha Swamiji had a significant impact.

Given the limited time, data is not readily available and we needed to track the list of eligible people and how many of them have been vaccinated. So the nodal NGOs have been collecting vaccination data village-wise and gram panchayat-wise to help identify gaps and low coverage taluks, and reach all areas in a comprehensive manner.
Current status
Our partner NGOS have been focused on spreading awareness across thousands of villages: Awareness posters are being shared in every village. This is also helping strengthen the door to door campaigns. Our partner teams, frontline staff and volunteers have been working very hard. They have done a phenomenal job bringing all stakeholders to the same table and keep the momentum going.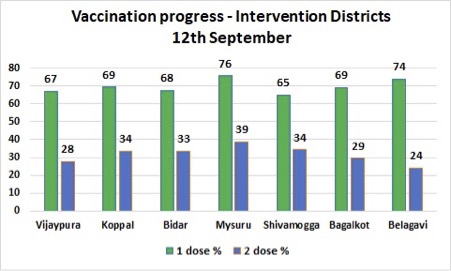 As on Sep 12th, the 1st dose average across these districts was 70% and 2nd dose average at 32%.