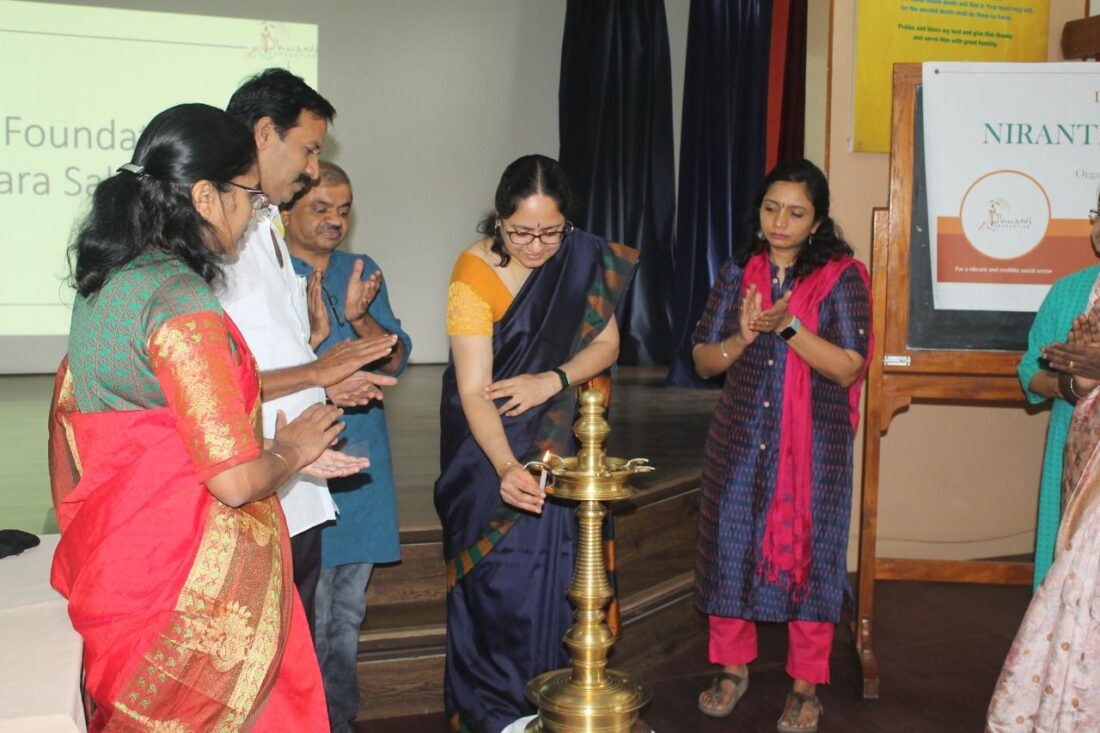 Niranthara-Sahayak family grows- Cohort 2 Launched
26 grassroots NGOs from Tamil Nadu joined us for the orientation programme of the 2nd cohort of the Niranthara Sahayak programme. Ms Pratibha from Titan CSR and Ms Anita Kumar Amazon CSR joined us as we inaugurated the batch.
The 2-day long programme was an immersive initiation into the 12-month-long capacity building and service delivery model.
The partners also spent half a day in the office of our service providers, Asteya Services and Guru & Jana to first-hand experience how Compliance, HR, Finances and MIS functions will be centrally managed by them. Governance, Strategy, Programme management and Marketing & Fundraising will be part of the 12 month capacity building programme conducted by Dhwani.