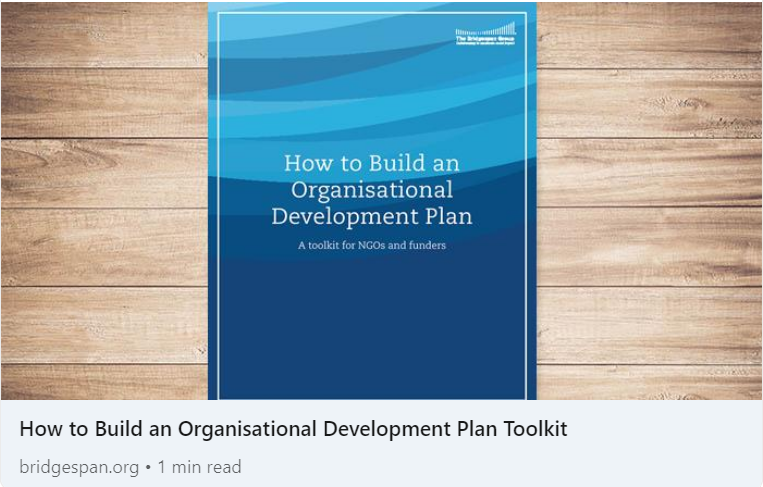 Organisational Development Plan and Assessment Guide
It was exciting to be part the process of developing the Organization development toolkit by The Bridgespan Group, sharing the Niranthara learnings, Assessment metrics, indicators and insights.
You can access the toolkit, consisting the How to Build an Organisational Development Plan as well as the Organisational Development Assessment Guide from the below link:
https://lnkd.in/gDuzpQMr
Dhwani foundation is happy to be one of the five leading organizations along with Dasra, Samhita, Sattva Consulting, and toolbox INDIA Foundation, whose learnings and best practices have helped in developing this very useful toolkit for NGOs and funders.
Organizational development for NGOs is essential to improve their processes and services and meet the ever changing requirements of the social sector ecosystem. A systematic approach to engineer and sustain change within the organization will improve efficiency, set stage for growth and strengthen processes that sustain the organization in times of adversities. This resource will help emerging organizations to look at organization development holistically.