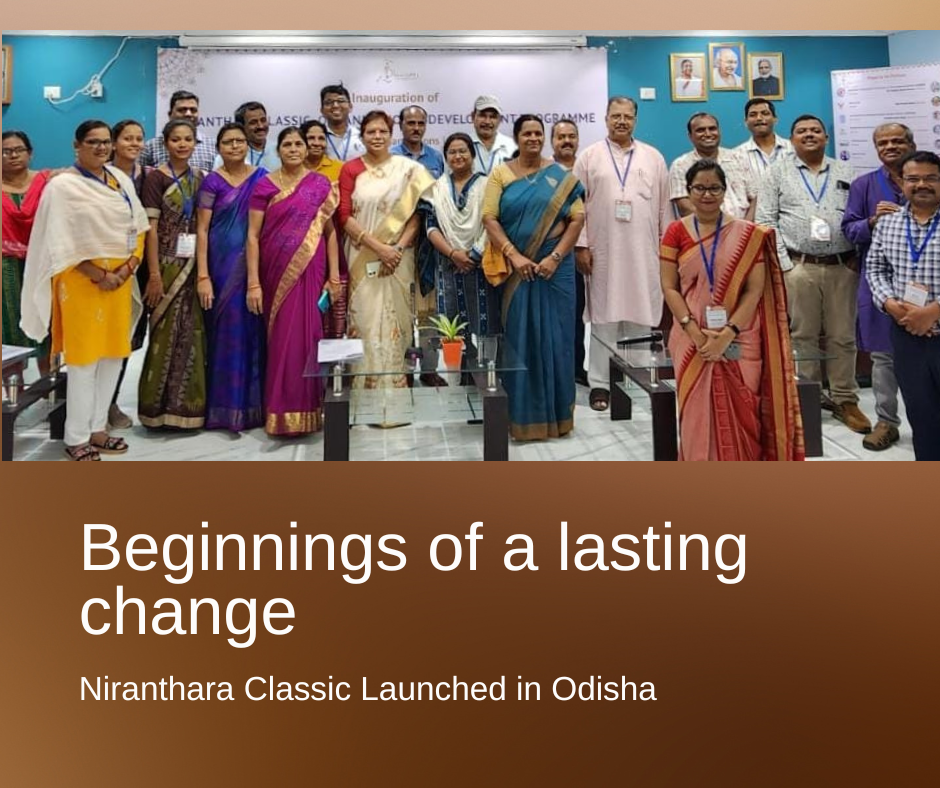 Beginnings of a lasting Change:
Niranthara- organisational development programme Launched in Odisha
Dhwani Foundation feels immense pleasure to have stepped into the southeastern state, Odisha to extend the reach of our organisational development initiatives. The steppingstone of the transformational journey is marked by the launch of Niranthara Classic, Dhwani's 18 months OD Program with 32 enthusiastic grassroots organisations.
The inaugural ceremony was held on 28th of August 2023 at the Central Institute for Women in Agriculture (ICAR-CIWA), Bhubaneshwar.
What is Dhwani's Niranthara Programme?
Niranthara Classic aims to enable grassroots NGOs to develop a sustainable organisational ecosystem. The program cultivates an organisational shift for better project management, technology Adoption, fundraising and organisational strategies while strengthening compliance, governance, and HR & Financial controls for promoting credibility and vibrancy.
This is achieved by working closely with leaders, board members, senior management, and the program teams to strengthen institutional capacities.
Odisha has 30 districts. Among these 30 districts, our NGO partners are from 16 districts comprising of western, northern, southern, and central zones of the state. The partners represent the key issues in the state considering the socio economic conditions of Odisha. Intervening at multiple social domains, we have 16 partners from livelihood, 6 from Health and Nutrition, 4 from Child Rights & Education, 3 from women empowerment, and 3 from disability. In this combination, 32 grassroot NGOs came together in the inaugural ceremony to join the Niranthara Programme.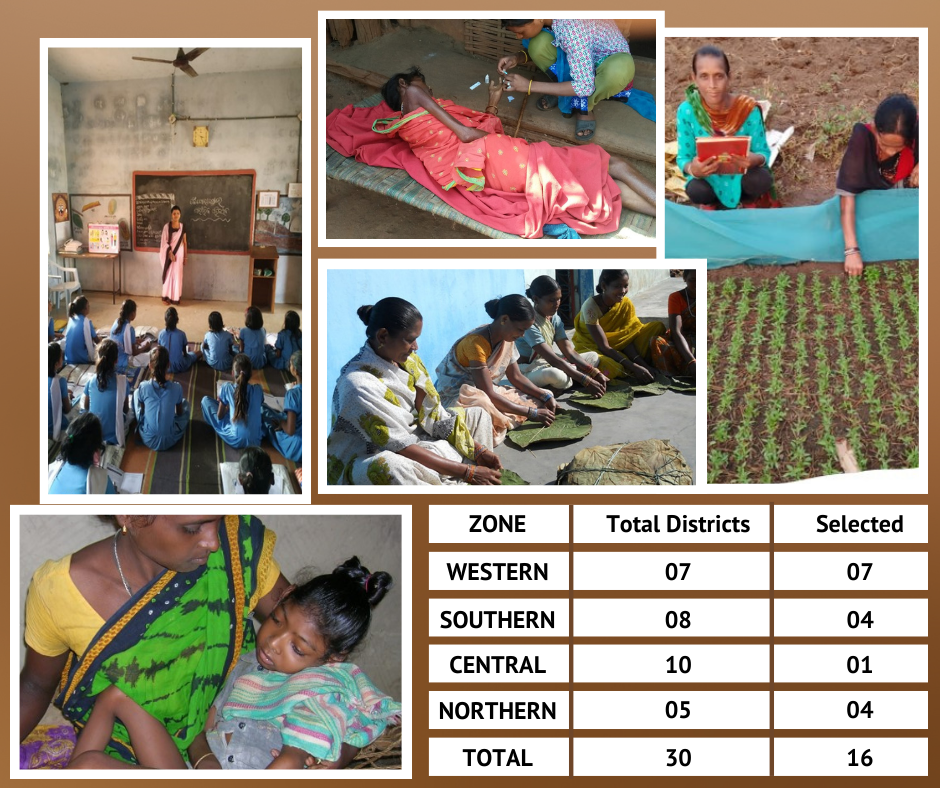 The pre inauguration, induction event began with familiarization activities. This included sharing personal journeys and cohort building. It was followed by understanding each organisation as the leaders presented their NGO milestones. Engaging Induction activities made the partner NGOs comfortable with each other as well as with our team.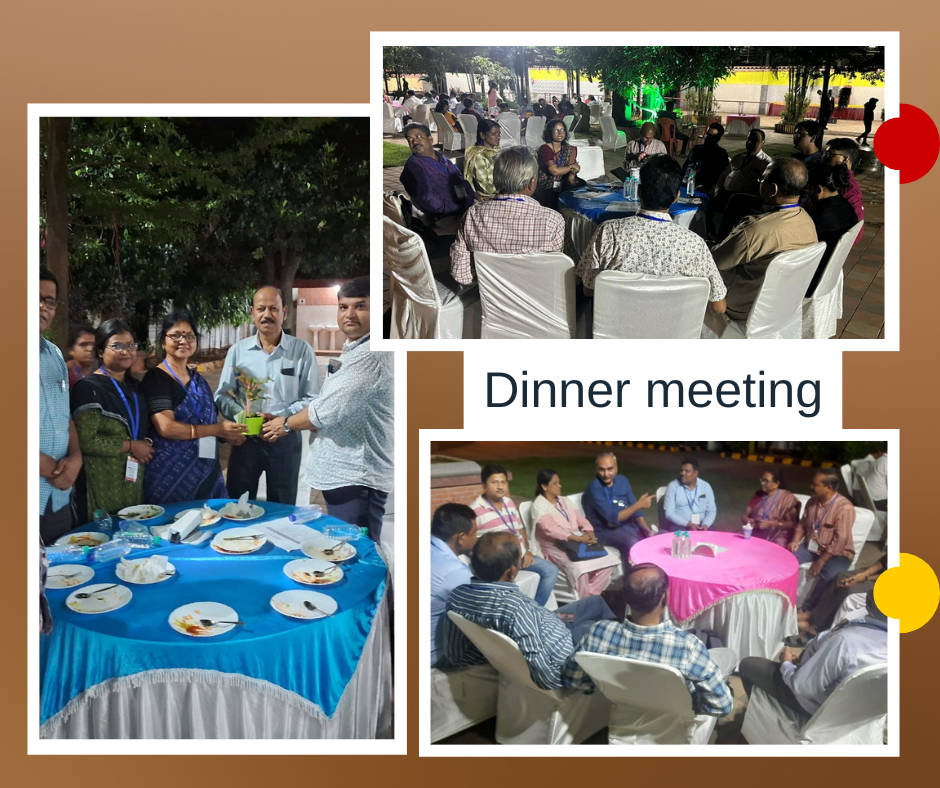 The partners enthusiastically communicated that they understand the importance of Niranthara Classic in developing their organisational capacity and acknowledged the redefined need for sustainable structures in the changing context of the social sector and the broader world.
The induction ended with a dinner table conversation of executive guests with the 32 Partner NGOs that was designed by the team to give exposure to the NGO leaders and ensure a personalized learning environment.
Inauguration: Niranthara Classic Launched in Odisha
The launch and inauguration were marked by a formal event with NGO leaders and our esteemed guests. The Niranthara Classic program was welcomed by our guests and partners as a unique and imperative organisational development program focused on small grassroots NGOs.
To highlight the foundational need of Organisational Development among grassroots NGO, Dhwani Foundation cordially invited notable professionals of the Odisha development landscape. The guests were:
Dr Mridula Devi-Director, ICAR-CIWA as chief guest
Mr. Gaurahari Biswal, Joint Director, Directorate of Agriculture, and food production
Mr. Sannyashi Behera, OAS, Deputy Secretary (SSEPD)
Mr. Gautam Kumar Pradhan-Regional Head for Odisha and Jharkhand, Selco Foundation
Mr. Prafulla Dhala, CSR Head, J K Paper Mills Ltd.
Mr. Umi Daniel, Head, South Asia, Migration information & Research Centre, Aide-et-Action,
Mr. Debabrata, Regional Manager, Action Aid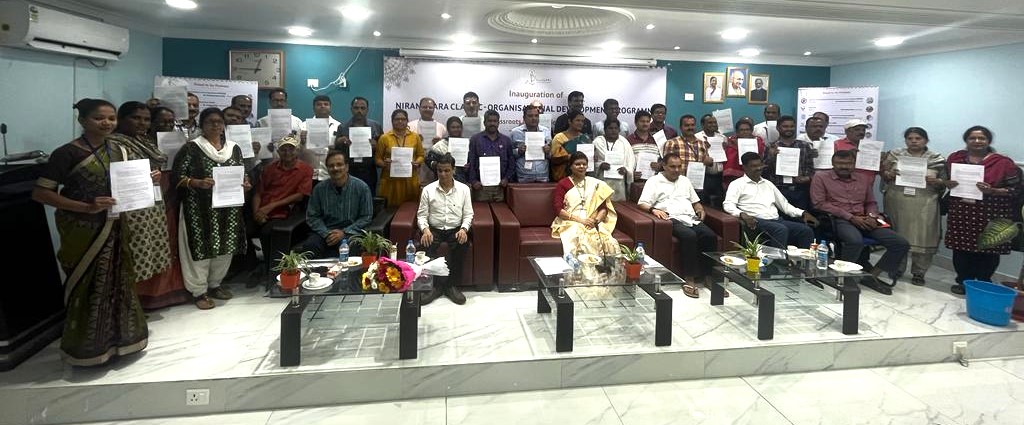 We congratulate all the 32 NGO partners of our inaugural batch of Niranthara Classic in Odisha and wish their transformational journey to be exciting and insightful.
Dhwani Foundation holds gratitude in achieving this milestone and looks forward to having an astonishing and intuitive journey in the state of Odisha.