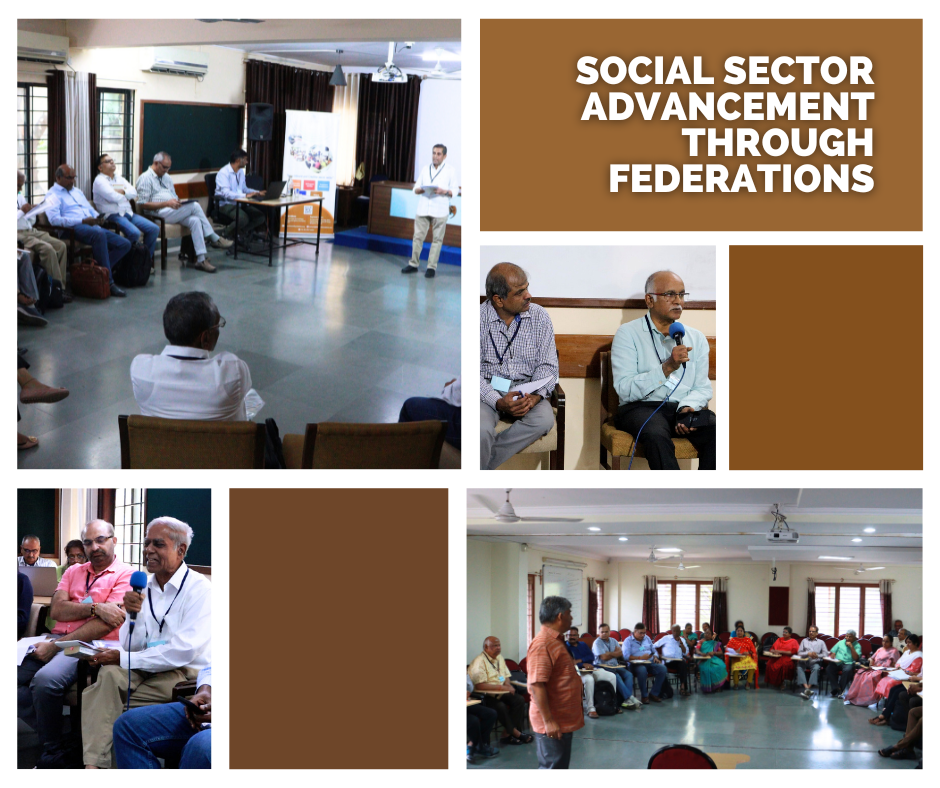 Social Sector Advancement through Federations 
Insights from our recent conclave on Social Sector Federations & Collectives
Civil society in India today is at crossroads. Ever changing landscape, regulatory framework, diminishing role due to larger role played by Government in implementing social sector programmes have created greater challenges to the sector. In this changing scenario consortium of civil society organizations that represents the interests of its members and can speak as a united voice is helpful to uphold the best interests of the sector. While many federations have been in existence for a while, Dhwani aims to learn from each other's journey and build on this rich experience.
Objective of the Conclave
The Conclave aimed at creating a forum for representatives of major federations/collectives in the country to exchange thoughts and ideas in the interest of the sector and discuss the role of federations and NGO collectives in advancing the cause of the social sector.
The expectations from the conclave were:
Understand the purpose around which networks or federations were set up? What are practiced values? Can the group learn from each other?
Best practices in individual organisations that can be shared to build a mutually acceptable standard.
Avenues to strengthen federations.
Civil society in India has made significant contributions in addressing complex societal issues, giving rise to transformative initiatives like Self Help Groups (SHGs), Watershed projects, and water and sanitation efforts. These endeavors have paved the way for larger programs such as the Rural Livelihood Mission and Swachh Bharat Mission, as well as important legislations like the Right to Information Act, Forest Act, and Right to Education Act.
Despite these achievements, the sector faces several challenges, including a fear of drawing attention to their work, struggling grassroots organizations grappling with capacity-building and financial constraints, low organizational resilience, a lack of standardized practices, insufficient solidarity among organizations, and a deficiency in positive branding and public visibility. Additionally, decentralized data sharing, government claims of issue eradication, existential threats due to legal violations, overregulation, and a dearth of support systems further compound the challenges faced by civil society in India.
These issues collectively pose unprecedented challenges for the sector, which has never encountered such a degree of complexity and pressure before. To overcome these challenges, there is a critical need for improved organization and resilience, standardization of practices, enhanced collaboration, simplified messaging, centralized data sharing, and more positive public narratives to support the important work being done by civil society organizations in India. Furthermore, addressing overregulation and providing better support systems for newcomers in the sector will be essential in maintaining and advancing the sector's vital contributions to society.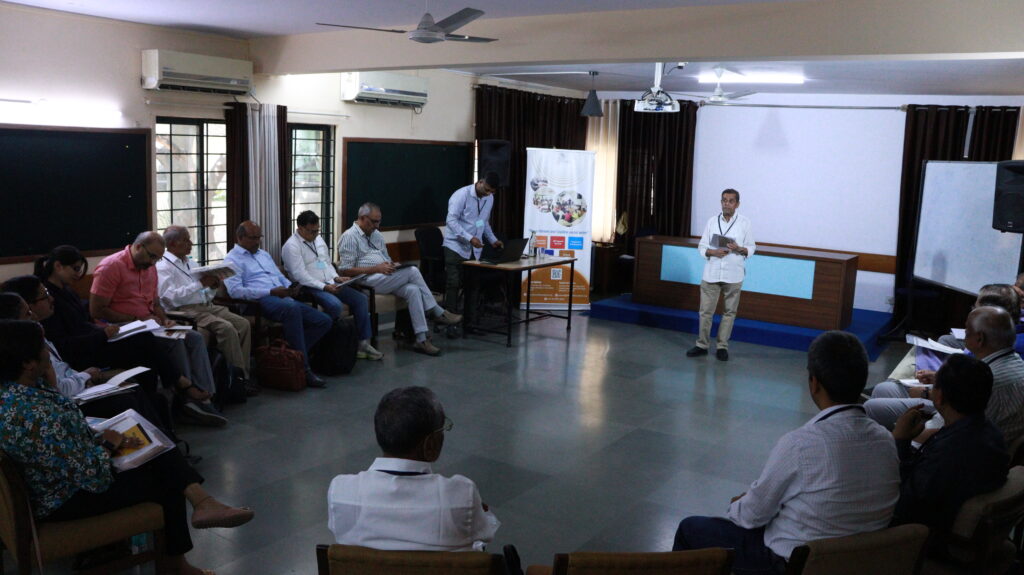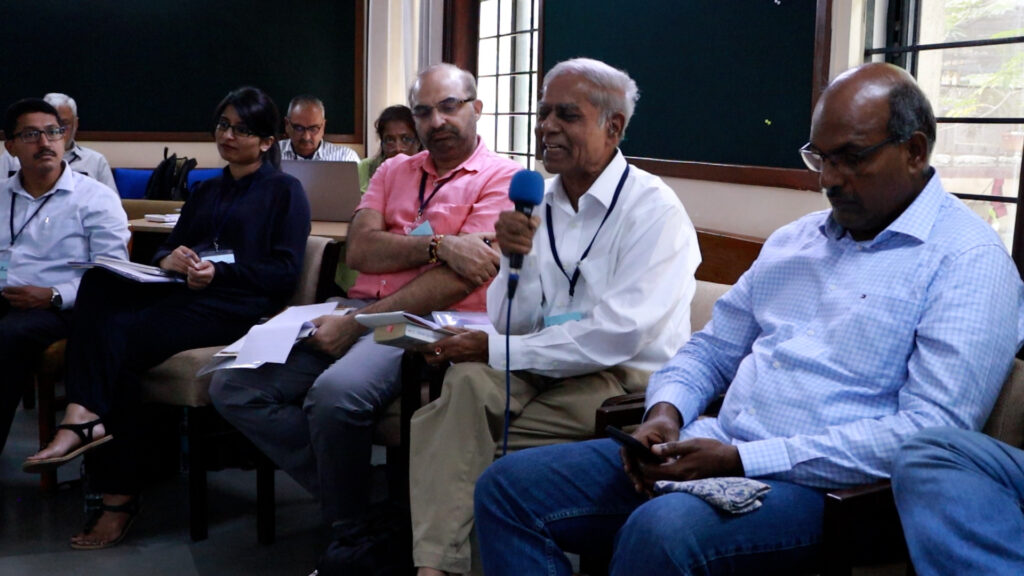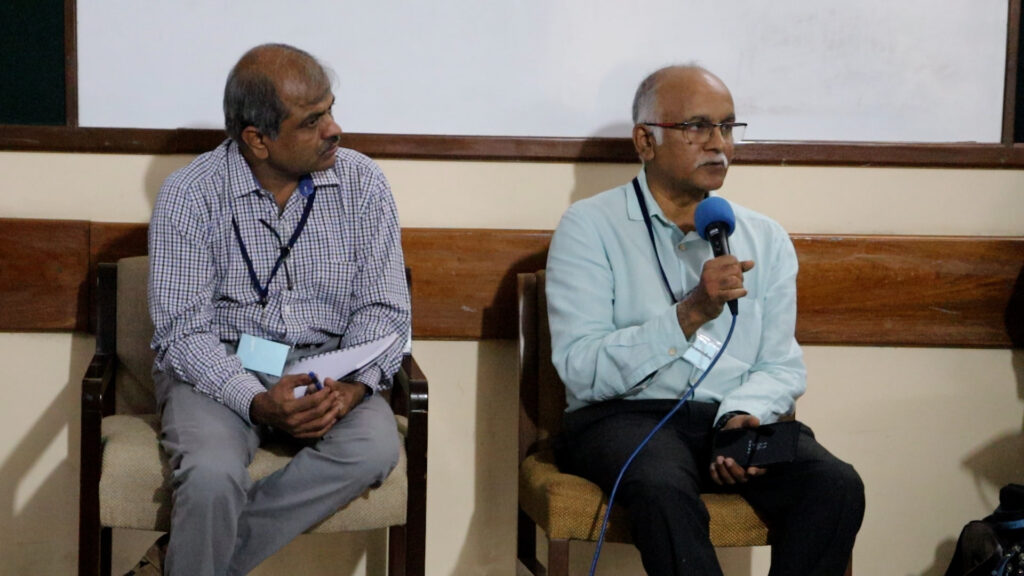 The forum acknowledged a few of the many successes of NGO federations in India. Leprosy Network's achievement in establishing the first community radio network, advocating for its growth, and ultimately contributing to legislation on the matter. This initiative led to over 600 community radio stations across the country, greatly benefiting the communities. The federation's efforts in working towards leprosy eradication when there were few CSOs involved in this area also stood out as a significant accomplishment.
VANI shared about the "WhatsApp Revolution" regular sharing of the member achievements on WhatsApp, resulted in the creation of newsletters that reached a wide audience, including NITI Aayog. Mr. T.R. Raghunandan applauded the exceptional success of MNREGA, one of the best-run poverty alleviation programmes. Sphere India's work in facilitating dialogues between warring factions in Manipur and creating a recognized network in Kerala was also commended. The RRA network's influence on government policies and programs in Orissa and Andhra Pradesh, resulting in substantial investments, demonstrated the impact that NGOs can have on government expenditure in specific sectors. These examples underscore the invaluable contributions of NGO federations in India.
How to strengthen Governance in Federations
A strong governance mechanism is the foundation for success of organisations. However, in Federations, due to the presence of a diversified range of stakeholders, the act of decision making itself becomes an ongoing process. The major conflicts arise when the governing body lacks clarity in purpose & narrative, communication, and awareness.
The conclave noted key inputs from impactful practices of federations and collectives that should explored as models for enhancing governance mechanisms.
Sphere India has an elected body of representatives who govern the federation. Sector wise committees and enriched member engagement programmes such as capacity building webinars, programme newsletters, sharing of performance metrics in general body are some engagement strategies. A Common Minimum Programme (CMP) strategy guides its operations.
Sa-Dhan an industry body with 230 members gets 30-40% of its corpus through membership fees. Positioning itself as an Self Regulatory Body- SRO has given Sa-Dhan much credibility in the sector and among its members. Independent directors from bodies like NABARD add to its credibility. Board members serve for 2 years and can choose to be re-elected. The SRO Committee works independently from the board and whenever required even has to take a stand against its members. Its findings and research reports are accepted by RBI, the apex financial body. Transparency is the mantra, with strict adherence to a detailed Code of Conduct, which is checked through periodic code of conduct audits (COCA). Capacity building through knowledge dissemination, webinars are regularly undertaken along with regional, state and national level conferences.
LOCAL is an entirely member led process with members defining accountability charter, utilization of funds as well as feedback and complaints. Shared principles of transparency and accountability are critical to their functioning across 13 states. Accountability to the community is a unique feature of this federation.
GRAKOOS – This federation started from within the community with MNREGA workers. Block level, Taluka and State level committees exist. 1 day wage from the members is its annual membership fee. 60% women and SC/ ST representation in its 11-member committee is unique.
RCRC – Unregistered body with 96 members spread across the country barring 5 states. 7-member committee includes 3 elected members with a 3-year tenure and 4 founding members. Long term strategy with contributing members who have a sense of ownership is its strength. Joint programming and joint research – credible evidence (partnership with IIM Ahmedabad) is generated and shared with government bodies.
Goodbye Leprosy – State level bodies have created national association. 5 organisations are part of this federation. Secretariat works through grants – no membership fees are collected at present.
Challenges faced by the federations 
Federations were conceived as a lifeline for CSOs fighting their individual battles. While there are numerous NGO federations/collectives across the country, and they have been able to accomplish successes with respect to advocacy and other initiatives, there are several issues that federations are still grappling with.
The top challenges faced by federations are around Governance, Democracy, Livelihood/ Survival and Demography. These challenges are consequential from a varied range of reasons such as lack of clarity in purpose, inability to engage the members constructively, and lack of visibility and good narrative for the sector. Additionally, there is a significant knowledge deficit leading to no reports on achievements and thus, the state of civil society cannot be analysed.
Alongside, enhancement of member perspective through varied approach of capacity building is a need, given that members sometimes behave like beneficiaries. The feeling of ownership among members is a huge gap that often leads to confusion in understanding who the members are. This in turn contributes to a major crunch in resources in the finance and human resource departments.
Grassroots coalitions fizzling out is another challenge that the federations are struggling with eventually leading to fading strength of federations.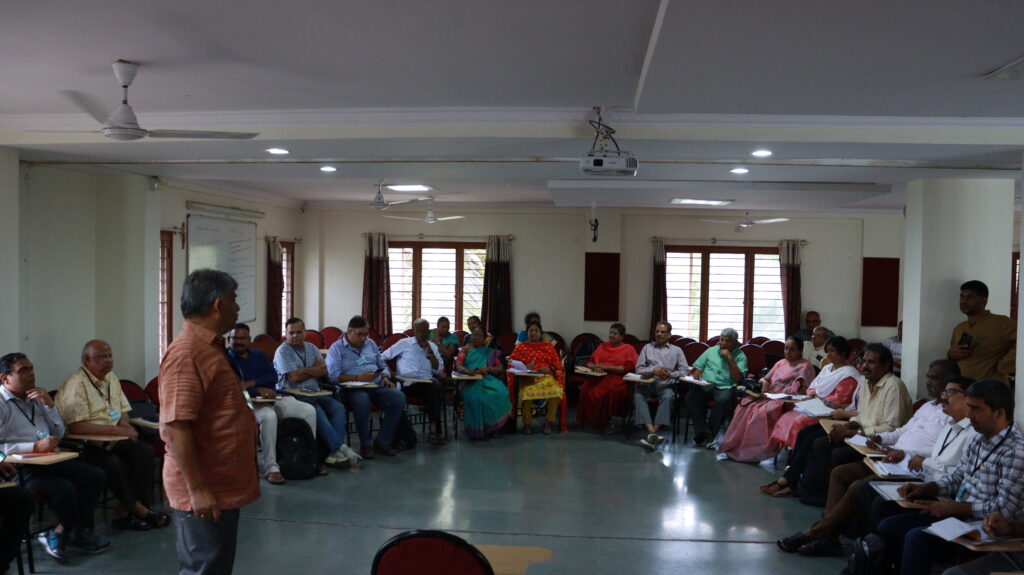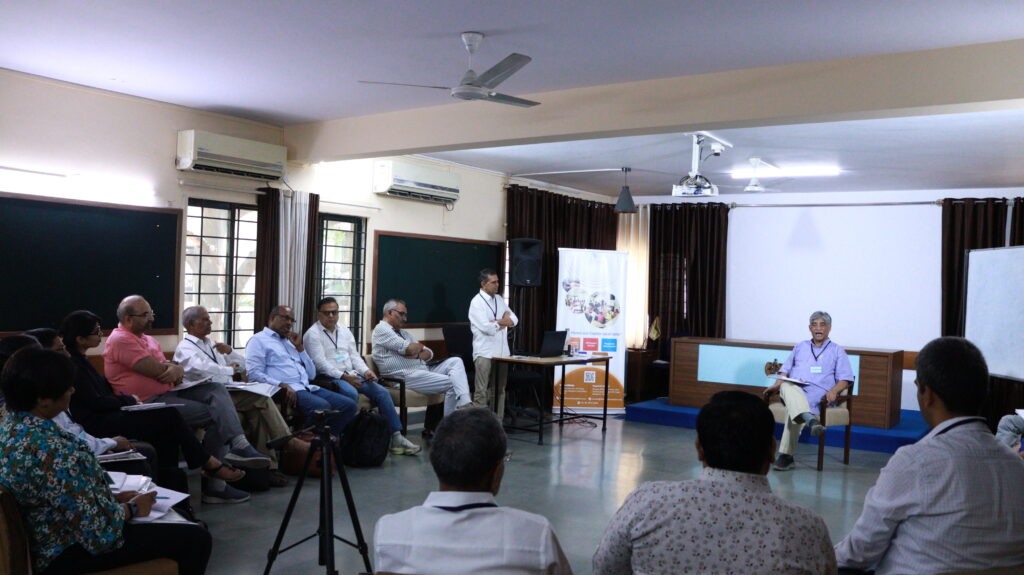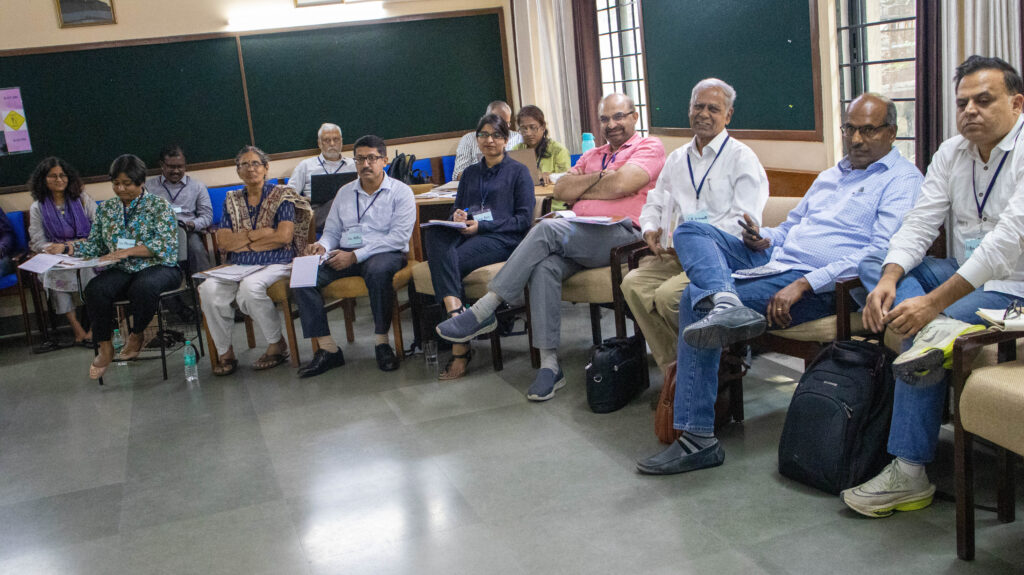 The conclave on strengthening the CSO world highlighted several key challenges and needs towards which work can be initiated.
A need for evidence-based policy advocacy with the government, breaking down into small, manageable points, would ensure success.
Advocacy with donors was also deemed crucial.
Instead of building parallel structures, devising an informed way to work with the government is beneficial.
Parliament and judiciary watch are effective avenues and must be explored.
Social security for sector workers was identified as a critical concern.
Federations must aspire to be self-regulatory bodies for their members.
Utilizing media effectively will maximize impact and get the message across.
Lastly, investing in longitudinal research was seen as important for building evidence.
The conclave served as a platform for discussions on the future of federations in the nonprofit sector. It was noted that a survey similar to the one conducted by Dhwani on Industry Federations should be conducted for NGO Federations. Additionally, there is a need to study the collapse of some NGO Federation bodies in the country. Capacity building for federations was identified as a pressing need, with organizations like Dhwani being suggested to undertake this activity.
Standardized norms for federation members' code of conduct were recommended for Federations to act as self-regulatory organizations (SROs) and become certification authorities. The role of federations in overcoming the challenges faced by civil society is crucial. Innovations made by grassroots organizations should be identified and documented. This will help federations and collectives build a positive narrative about the sector. The suggestions and insights from the conclave aim to pave the way for consensus on the path to be taken by federations in addressing the pressing problems they face. These reflections will help us in structuring our approach to work with more federations and collectives in the country.
Click here to download a detailed report on the discussions and insights drawn from the conclave.