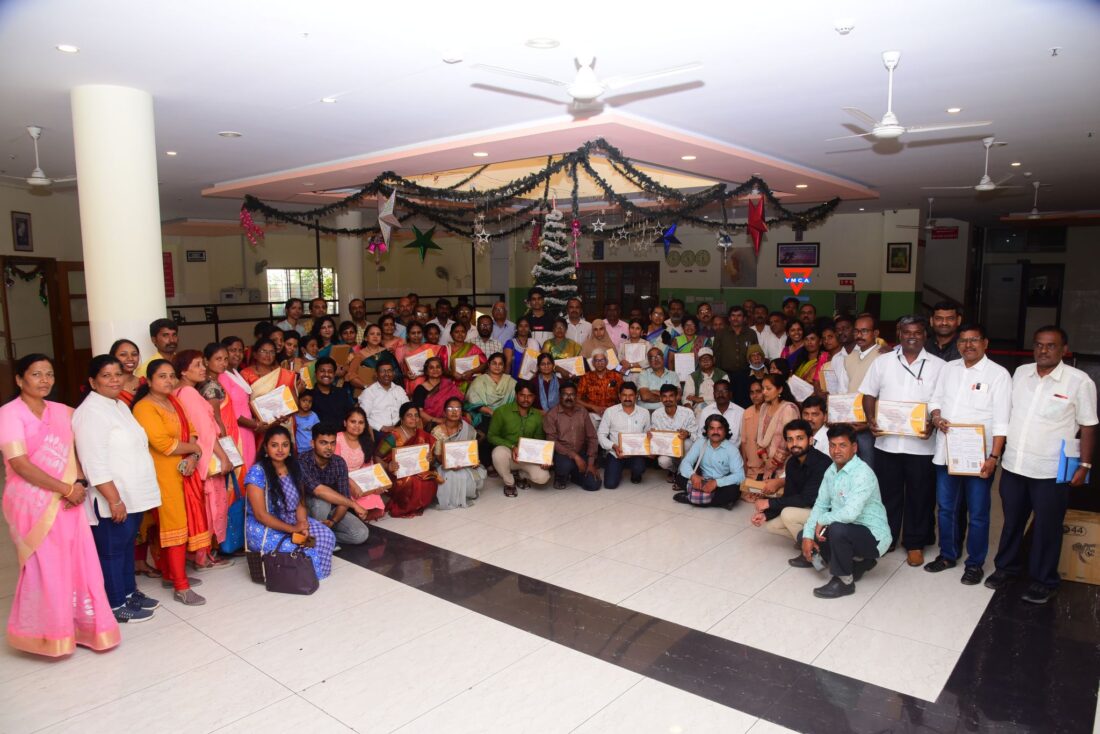 DhristE partner graduation
For DrishtE, 2022 marked an important milestone as 65 of our NGO partners completed Niranthara DrishtE eLearning course.
DrishtE provides a free and self-paced learning platform for small NGOs to initiate organization development practices and implement them.
Mr. V.S.Basavaraju, Former State commissioner – Disability, Mr. Manichvelu, Mindtree Foundation, and Ms. Hyma Vadlamani, Azim Premji Foundation were present on this occasion and emphasized on ensuring implementation of the learnings that lead to growth and in turn reach out to more beneficiaries effectively.