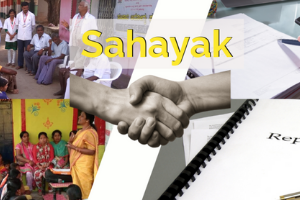 Apply for Sahayak services
Enroll Your NGO today!
Note: Current enrollment in and around Bangalore and North Karnataka regions only
Sahayak from Dhwani Foundation is pleased to announce the launch of Non-Domain outsourced services for NGO's. At Dhwani, we have surveyed over 100 various stakeholders in the social sector – CSR, Donors, Consultants, Government, Academics, Think Tanks, Resource Persons, NGOs, and came up with a list of 161 parameters that make an ideal NGO.
We offer to undertake your tasks and processes covering F&A, Compliance, HR and MIS to bring you the best practices by professionals to make your NGO an ideally administered NGO
Building trust by maintaining the highest standards of record-keeping and process management!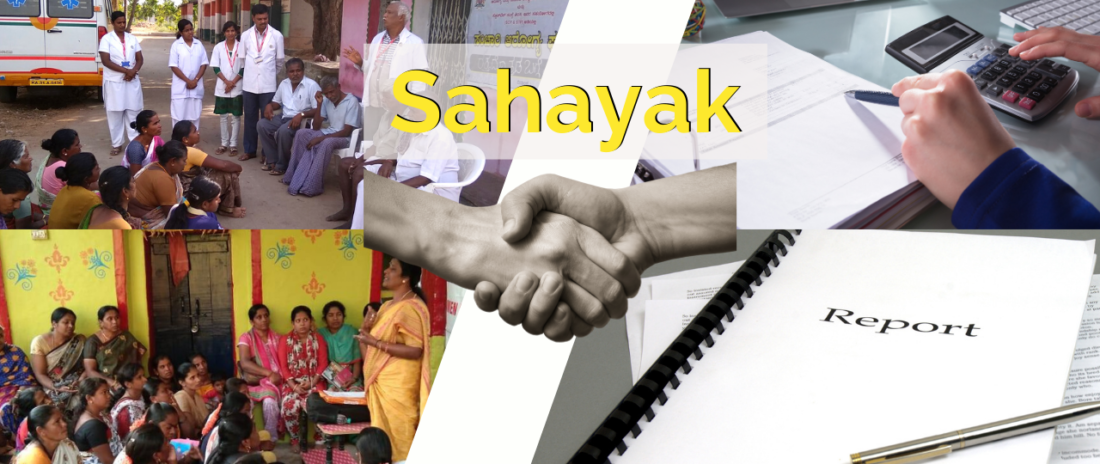 Service outcomes for your NGO:
Compliance : Sahayak will fulfill and update all Legal compliances and regulations of the Government, Corporate donors and Statutory bodies on your behalf and renew them as they become due
Finance & Accounting: Facilitate to keep and update every financial processes and record in your organization. Manage all your financial reporting to the Govt, corporates, donors, auditors and civil society. It will be maintained to the highest standards in the sector.
Human Resource Management: Set up, monitor and maintain the best HR processes in your NGO, as per Government and funder norms. Building your manuals and processes to the highest standards in the sector.
MIS : Digitization and real-time data through MIS for better decisions and reporting.
Reduce your non-core administrative tasks by 80% – so you can spend more time and resource working towards enhancing your core services to society!
Additional Services Support
A full-fledged team updating your data Monday to Friday 9.30 to 5.30.
Get weekly, monthly and annual reports.
Ensure all Govt and donor agencies' due diligence, visits and reports are managed in time and queries are responded to.
Help in drafting all types of communications such as resolutions, letters, profiles to ensure quick approvals.
Respond to any compliance, finance-related notices/inquiries by giving ready information and reports.
Receive guidance, information on all new compliances, new laws, and regulations from time to time
Program eligibility
NGOs with a valid 12 A registration certificate.
NGOs with a budget above 20 lakhs.
NGOs having above 10 employees.
If you are a Philanthropic organization or donor and want to nominate an NGO, contact us.
For more information, email: [email protected]